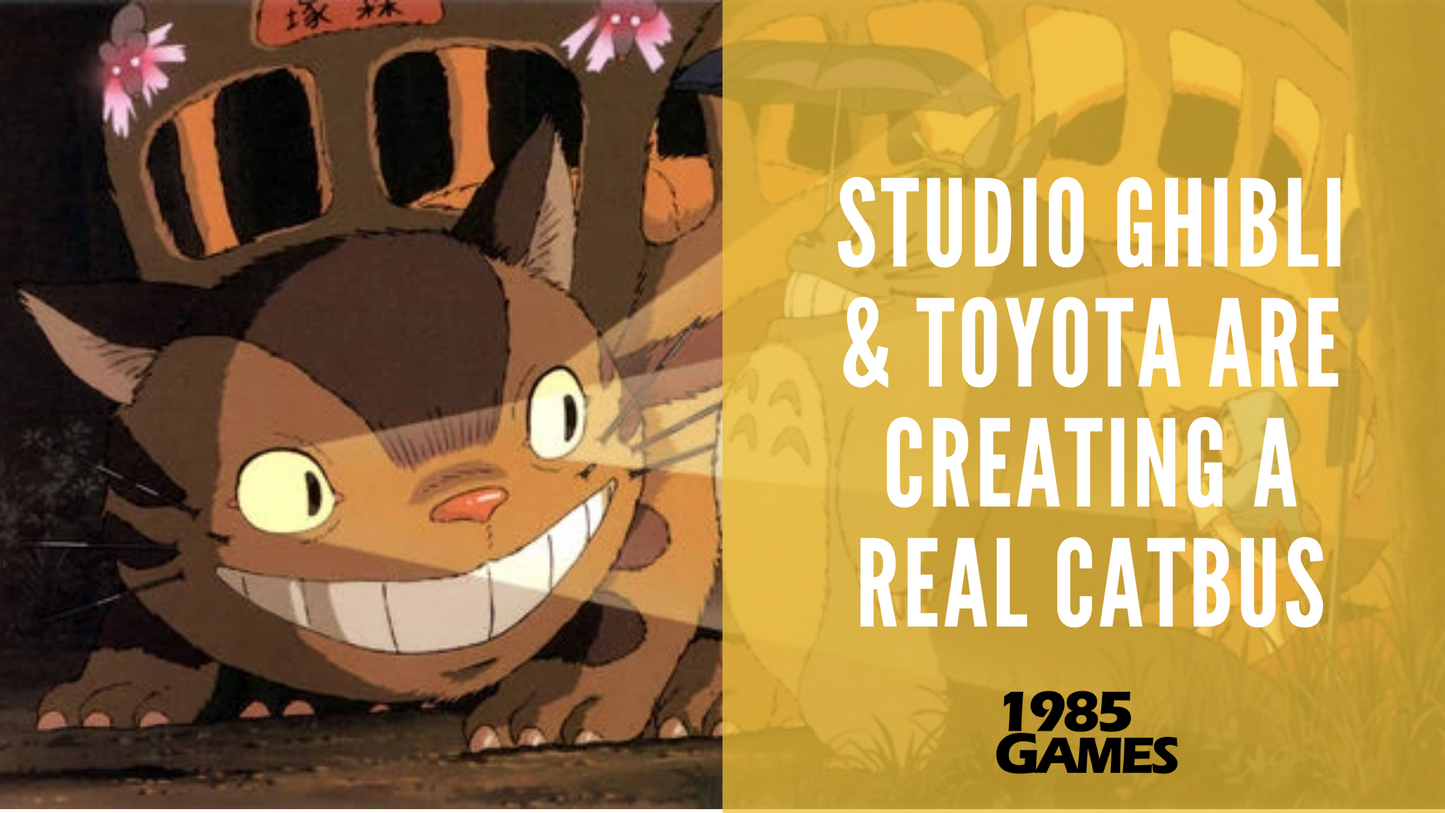 Studio Ghibli, the renowned Japanese animation studio known for its captivating anime films, has joined forces with Toyota to create an extraordinary and enchanting creation—a ridable Catbus. This collaboration brings together the creative genius of Studio Ghibli, led by visionaries Hayao Miyazaki ("Spirited Away," "My Neighbor Totoro," and "Princess Mononoke") and Isao Takahata ( "Grave of the Fireflies" and "Pom Poko."), and the engineering prowess of Toyota. Drawing inspiration from the beloved film "My Neighbor Totoro," this whimsical project promises to captivate fans of all ages.
A Fusion of Imagination and Innovation
The Catbus, a mythical creature that first appeared in Miyazaki's iconic film "My Neighbor Totoro," has become an emblematic symbol of Studio Ghibli's imaginative storytelling. Now, through this collaboration, the Catbus is being brought to life as a ridable vehicle, transporting passengers into the fantastical realms of Ghibli's animated universe.
Originally designed for the Tokyo Olympics, we can expect a fleet of eco-friendly electric vehicles (EVs). Featuring the famous "My Neighbor Totoro" Catbus's signature vibrant colors and intricate details, Toyota's engineers will craft the bus with specially designed wrapping and other modifications to bring the Studio Ghibli masterpiece to life. The Catbus will be able to host six passengers at a time as they tour the Aichi Expo 2005 Commemorative Park.
A Studio Ghibli and Toyota Collaboration
The collaboration between Studio Ghibli and Toyota is a meeting of two creative powerhouses. Studio Ghibli, led by Hayao Miyazaki and Isao Takahata, has been responsible for some of the most beloved and critically acclaimed anime films of all time, including "Spirited Away," "My Neighbor Totoro," and "Princess Mononoke."
Both Ghibli Studios and Toyota have launched major projects in the last few years, making this collaboration even more spectacular. Ghibili Studios has opened their park, Ghibli Park, which currently consists of three sections: Ghibli's Grand Warehouse, Hill of Youth, and Dondoko Forest. The remaining sections, Mononoke Village and Valley of Witched will open Fall 2023 and March 2024.
Meanwhile, Toyota has released its own Accessible People Mover (APM), which was developed for the Tokyo Olympics. Toyota's APMs will be the very vehicle used as the base for the Catbus.
 *Cover photo provided by Ghibli Wiki - Fandom.